Pop Up 3D Mini Dinosaurs & Astronaut Keychains
FEATURES
Freely foldable 3D mini dinosaur keychain,colorful, press the button to see a brand new dinosaur world, volcano eruption, realistic river, green grassland, and two cute mini dinosaurs, new The keychain can also improve children's attention,imagination and creativity,relieve stress easily, and always take you into the world of dinosaurs.
Dinosaur key rings with hand strap and hanging buckle design, you can hang it on your handbag or hold it by hand, it will not fall off.The three-dimensional schoolbag dinosaur keychain has a novel appearance and a one-button open function design, allowing you to have different toys,and at the same time, key chains can also satisfy the love of dinosaur lovers.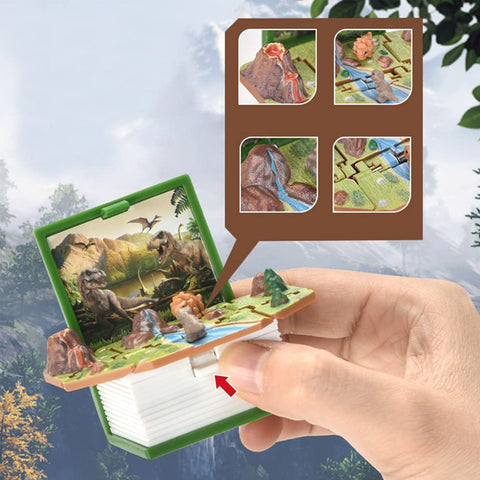 Mini pop up book Keychains, small size,light and soft, can be hung in a bag, or a keychain that can be carried with you. Or as an accessory to decorate backpacks, wallets, cell phones. At the same time, a keychain for men is also the perfect choice for gifts to friends.
Made of high quality ABS material, exquisite craftsmanship, the stable adhesion between the cover and the inner page ensures longer usability. With the well made hooks and loop, you can easily attach them to the keys, bags, backpacks as decorations.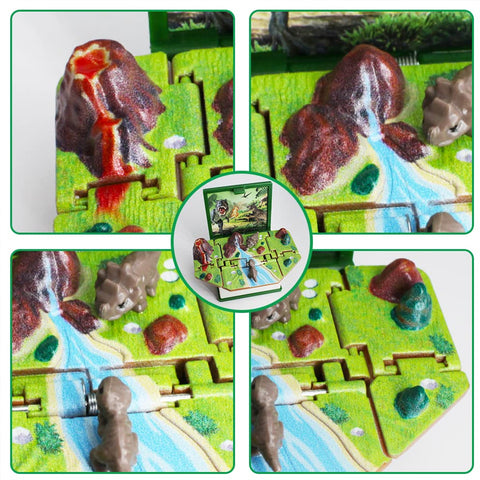 Key rings for keychains are a perfect choice as kids birthday gift or Christmas gift, kids' school classroom prizes, gift exchange. You can use it to decorate your school bag, luggage, zipper, pendant, it can be used as outdoor backpack pendant, children's school bag pendant, car key pendant.
SPECIFICATIONS
Material: plastic
Style: Blue Dinosaur, Green Dinosaur, Blue Spaceman, Gray Spaceman
Weight: 50g / 0.1lb
Size:
PACKAGE INCLUDED
1 × Pop Up 3D Mini Dinosaurs & Astronaut Keychains